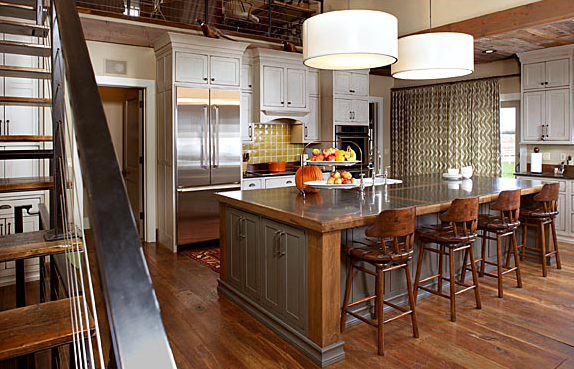 What does kitchen remodeling cost?
You are ready for a new kitchen, but what does a kitchen remodeling cost?  You and your kitchen are on the outs. It's just not working for you. There may be little storage, poor counter space, doors not operating, or missing hardware; or maybe you just don't like the style of those dated cabinets.
Most homeowners start penciling kitchen remodeling cost with the biggest elements:
Cabinets
Counters
Backsplash
Faucet
Remodeling conversations start here, however, they don't end here. There are many other items that will be a part of your total remodeling budget.
Following is the rest of the list that you must consider:
Sink - what type of sink would you like? Undermount, drop-in, stainless, divided, copper, farmhouse?
Garbage disposal
Under cabinet lighting - is there existing wiring, or will new wiring be necessary for the upgrade? Do you want LED?
Pendant lighting over an island (electrical work plus the cost of the fixture)
Overhead and accent lighting
Electrical outlets and switches being relocated, added, or upgraded
Plumbing Relocation
Stove vent being relocated or added
Drywall repairs
Painting
Permits
Demo
Dumpster rental
Project management
Design
Appliances
Cabinet Hardware
When you begin the process of  kitchen remodeling, the best approach is to plan well in advance before the demo begins. With proper planning you should have a clear idea of your kitchen remodeling cost to determine the total investment needed for completing your kitchen remodel without financial surprises.
To gain a better understanding of the cost associated with your remodel, give us a call. NC Custom Builder provides free initial estimates for your kitchen remodeling projects.