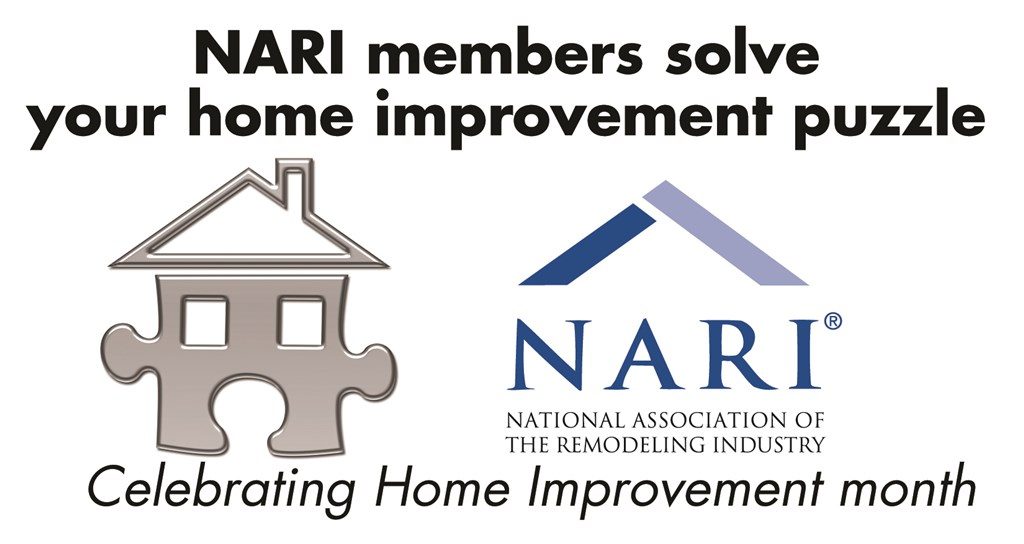 NC Custom Builder celebrates National Home Improvement Month
Greensboro, North Carolina May 6, 2015:
May is National Home Improvement Month and the National Association of the Remodeling Industry and Revolution Fine Kitchens and Baths is celebrating the month by offering 50% off any species upgrade on certain cabinet orders and is offering homeowners tips and advice to help them get started on their kitchen remodeling or bathroom remodeling project.
Look over your property carefully. What repairs are needed? What improvements would you like to make? Think ahead and determine your future needs. Professional remodeling contractors can help you in your planning by outlining options and discussing the improvements you can make within your budget.
Careful planning of your home improvement projects will enable you to update your home, increase the value of your investment and customize your living space—all for a lot less than the cost of a new home.
Finding a qualified professional remodeling contractor doesn't have to be a difficult task.  Start by searching the National Association of the Remodeling Industry at nari.org. You can search by zip code and also specialty. Revolution Fine Kitchens and Baths is proud of its affiliation with NARI and has been a member since 2013.
"The more knowledgeable and prepared a homeowner is, the more they protect themselves,"
says Craig Carter owner of Revolution Fine Kitchens and Baths located in Greensboro, North Carolina serving the Triad area.
For more information about getting started on the project of your dreams during National Home Improvement Month, contact Revolution Fine Kitchens and Baths at 336-937-0727 or visit us at finekitchensandbaths.com
About NARI: The National Association of the Remodeling Industry (NARI) is the medium for business development, a platform for advocacy and the principal source for industry intelligence. NARI connects homeowners with its professional members and provides tips and tricks so that the consumer has a positive remodeling experience. NARI is a nationwide network of nearly 6,500 member companies and their employees. Consumers may wish to search www.NARI.org to find a qualified NARI professional or call NARI National at (847) 298-9200 and request a free copy of NARI's brochure, "How to Select a Remodeling Professional."