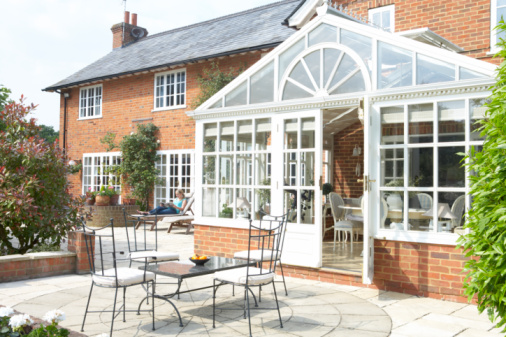 Our 3 favorite ways to enhance your patio this summer.
Is a remodel, renovation or home improvement project on your to-do list? While we pride ourselves in being your premier remodeling solution, there are certainly alternatives that may equally enhance your quality of life at home. For example, your patio area can be much more than a concrete slab where your grill is parked. With a little TLC, this outdoor space can be an extension of the life in your home. Consider making the most of every square inch of your home by expanding beyond the outer walls and transforming the patio into an ideal place to gather or retreat.
Need ideas? Here are our 3 favorite ways to enhance your patio:
Pergola or Trellis – Add eye appeal, privacy, shade and refreshment by covering your existing patio structure with a pergola or trellis.
Seat Walls – Enclose your patio with a low retaining wall that can double as bench seating to provide privacy yet maximize limited space by accommodating as many people possible.
Grilling Island – Alleviate a crowd inside your kitchen by making the patio a focal point for entertainment. A grilling island provides space for a gas grill and countertops so guests are able to dine and enjoy your company while you're preparing their food.
Additional Patio Amenities to consider include:
Firepit or fireplace
Water fountains
Built in flower boxes
We'd be delighted to help you make outdoor living a stay at home luxury. Feel free to contact us to discuss your next project.