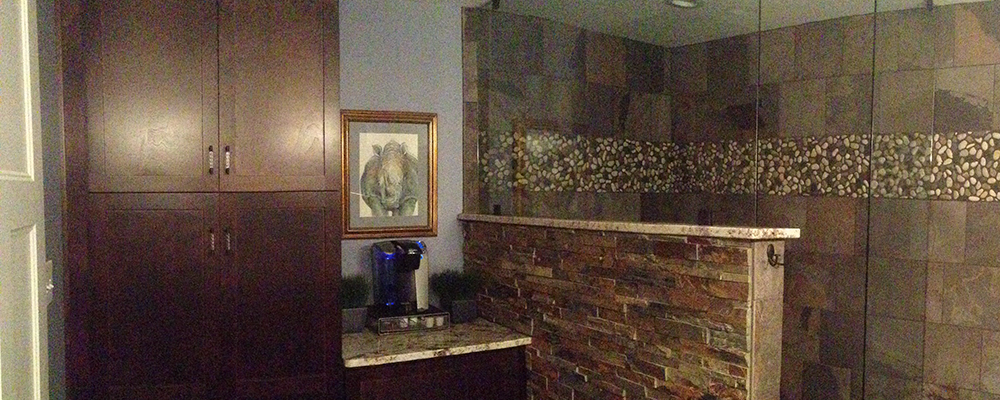 Bathroom Remodeling: A Few Things to Keep in Mind
Your home's bathroom may be one of the smallest rooms in the house, but it is also one of the most visited. With this in mind when you consider remodeling your bathroom you have to make efficient use of space, it should be easy to keep clean as well as look great. Bathroom remodeling projects are high on our homeowner's remodeling priority list. Here's a few tips to consider when starting your remodel process.
Remove the tub. Bathrooms have multiple fixtures packed into a small space. Not only that, but the surfaces are often watery. Bathtubs and toilets are two slip-prone areas where falls are common. To lessen injury risk and save space, consider replacing bathtubs with a walk-in shower. Most homeowners we talk with consider the tub a dust collector when they have a separate shower and tub already.
Choose your sink with care. Distressed metals like copper and dark porcelain sinks are appealing in the showroom, but can make water stains and soap scum stand out like coffee spilled on your nicely pressed dress shirt.Consider an elegantly appointed light colored one and you will be cleaning with ease.
Order items ahead of schedule. Before beginning any deconstruction you should have chosen all the selections before your remodel begins. Certain special order products may have extended lead times not commonly stocked at local suppliers.
Other arrangements. Be sure to consider where you take care of business when one bathroom is under construction. We've had clients who want to remodel two bathrooms at the same time, but forgot to consider the limits with just a half bathroom remaining.
The bathroom additions most likely to add value to your homes resale price are his and her sinks, walk-in showers, stone counters like granite or quartz and nice cabinets with lots of storage features.
When you are ready to begin planning your bathroom remodel planning is the most important part of the process. With good planning and taking into consideration the above mentioned items you will be on the right path. Of course, you can use our assistance at NC Custom Builder to make the entire process less stressful. Give us a call if you have a project you need assistance.